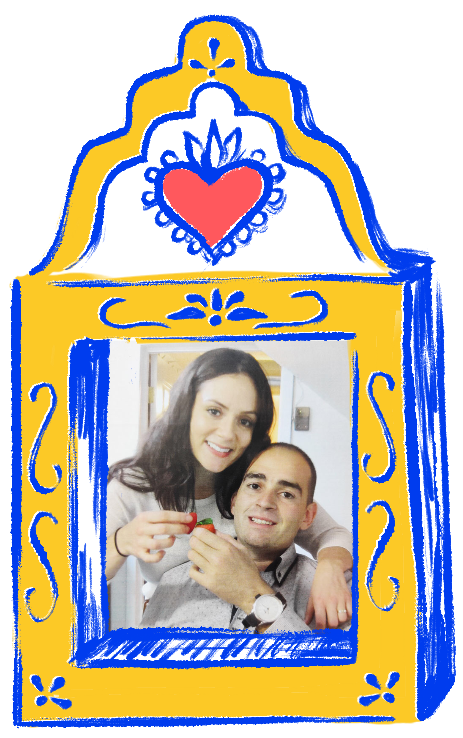 ¡Hola!
We are Mario and Claudia, the duo behind VIVA FRIDA.
Our passion for our Mexican culture led us on a journey to create a platform that would celebrate art, music, food, artesanias and tequila in one creative space. Our paths crossed when an internship led us to work together at Tequila 30-30 in Jalisco, Mexico. That same year, we were blessed with the opportunity to attend the Consejo Regulador del Tequila's 15th anniversary in Guadalajara, Jalisco. They had an amazing mariachi, gourmet Mexican food presented on the most beautiful talavera plates, art paintings of agave fields decorated the venue and of course plenty of tequilas to savor.
It was this exact experience that planted the seed to create our own platform in which we could celebrate and highlight our culture. 
Our Mission
We believe that Frida Kahlo is the perfect example of someone who shares their passion and pride for Mexican culture. Using Frida Kahlo as our compass, we strive to offer events, workshops and cultural items from local artists as well as artisans from Mexico.
Our Values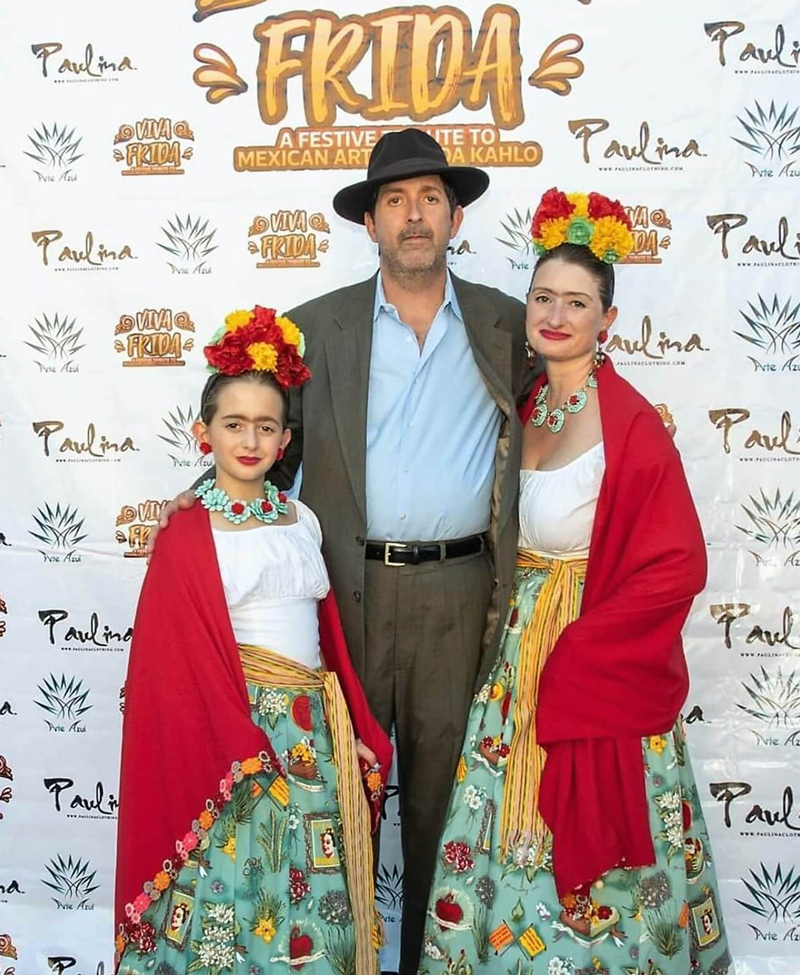 Culture & Community
Building relationships and supporting small businesses in our community is especially important to us. Together, we strive to offer our community a space where culture, art and talent are represented and celebrated.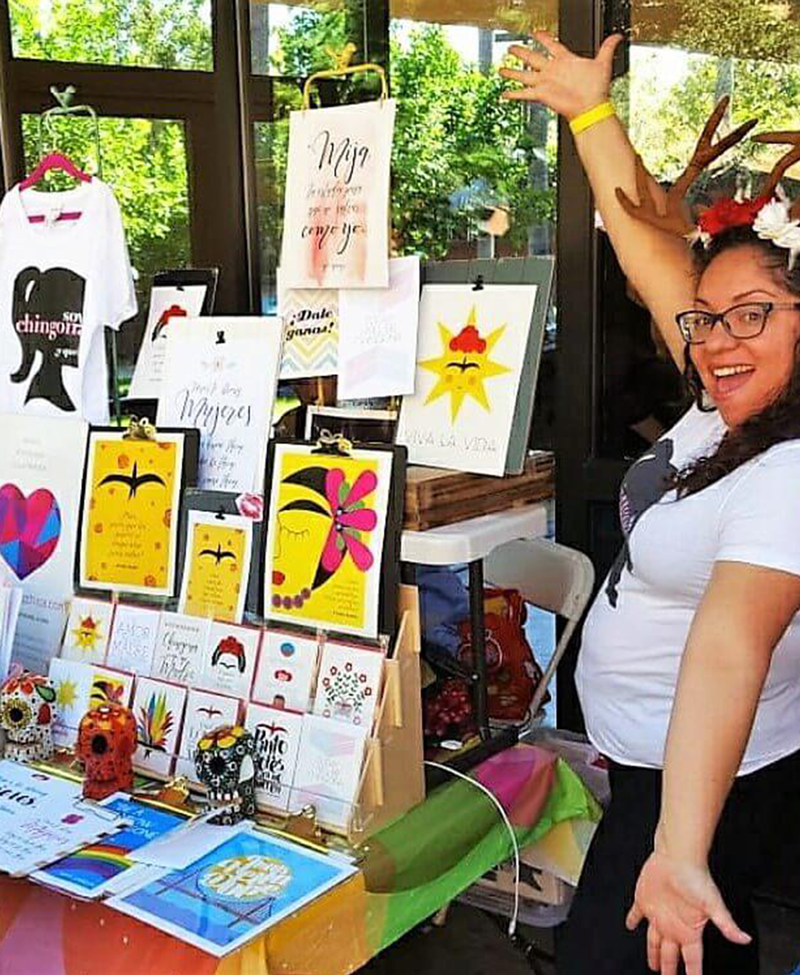 Vendors & Small Businesses
Supporting small businesses is one of our main priorities. We want our events, projects and online shop to be a platform for small businesses, artists, authors, crafters and vendors to expand their business.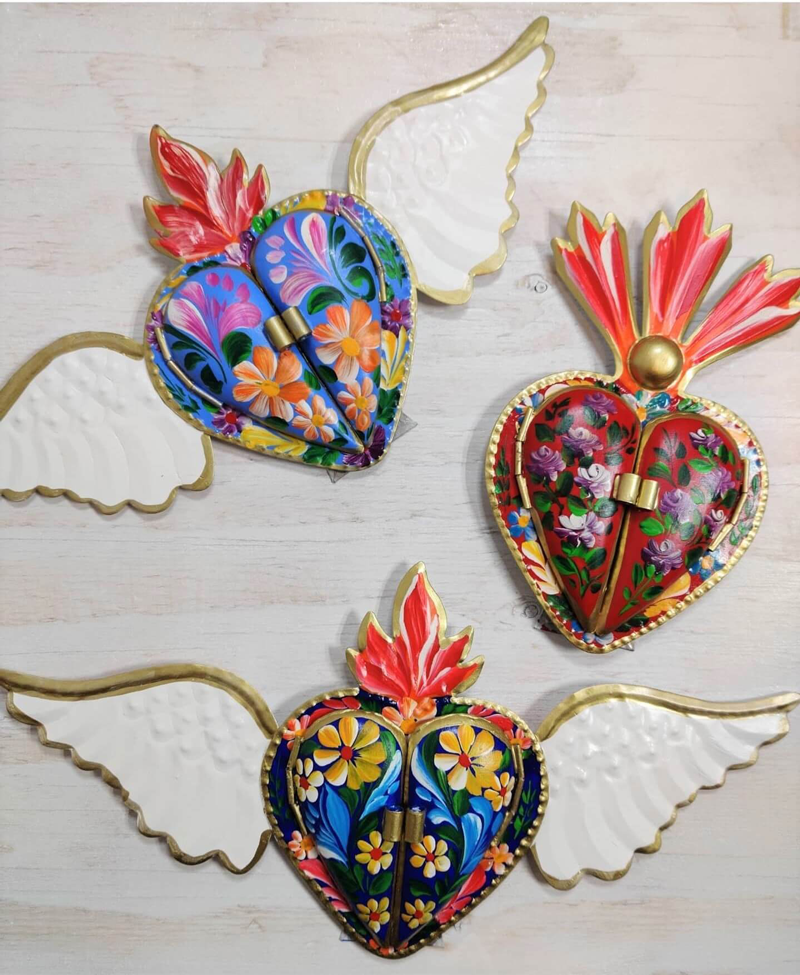 Mexican Artisans
Our online shop is filled with incredible works of art made by artisans from different states of Mexico. We want to call attention to the incredible talents and passion behind each artesania that begins its journey in their hands and finds its way to yours.
Our History
Arte Azul Events
Event planning became the means by which we began to bring our passion and ideas to life. In 2015, we founded Arte Azul Events and began to gather ideas, themes we could turn into great celebrations and events for our community. Dia de Muertos as well as cultural paint nights with tequila and mezcal tastings became part of our planning list.
Read More
VIVA FRIDA Festival
In 2016, we planned an event centered around Frida Kahlo because she is the perfect example of someone who shared the same passion and pride for the Mexican culture. This festival was a way for us to promote and celebrate our Mexican culture by incorporating elements such as tequila, traditions, food, music and art into one platform. We invite local artists, food vendors, crafters, performing artists and members of our community to all take part in the fun.
VIVA FRIDA Online
With 2020 bringing in so many unexpected incidents, VIVA FRIDA had to innovate and find a new platform to continue sharing its magic. So, we created the VIVA FRIDA online store. Frida inspired creations from artists and vendors from our past events will begin to form part of our inventory. Various different works by artesanos in Mexico will also become available on our commerce platform.
Mexicanidad de Frida
Mexicanidad de Frida is a high-end line within the VIVA FRIDA brand that features Frida inspired artwork, home decor, garden decor, kitchenware and more. Inspired by handcrafted clay pots found in Tlapazola, Oaxaca, talavera from Puebla, and copper from Michoacan, to name a few, this collection features carefully selected items predominantly in neutral tones. Each item is selected with keeping in mind the essence of Frida's Mexicanidad.
Frida ensured that every aspect of her life- from her home and garden to her paintings, and even the clothes she wore- conveyed her pride of being a mestizo woman of Mexico.
Shop the Collection
Future Plans
Our top goal is to open a physical shop that will bring VIVA FRIDA to life in the SF Bay Area. We are currently working to expand our online shop to include more items that you love.
As California begins to open, we look forward to creating more events and possibly adding an event space to our shop.
Want to be part of our future? Send us an email at hola@viva-frida.com to learn more about becoming one of our vendors.